Synopsis
F.W.M. Symphony, a silent film in three acts (39 min), is based on the real-life events surrounding the disappearance of Friedrich Wilhelm Murnau's head: the skull stolen from the film director's Berlin tomb in 2015 becomes the anchor of a narrative which splices fictional and historical identities. This short film is a tribute to Friedrich Wilhelm Murnau, the actor Max Schreck and the Expressionist era of silent film – as well as an artistic attempt to make amends for the desecration of Murnau's grave. 'Entfesselte Kamera' included.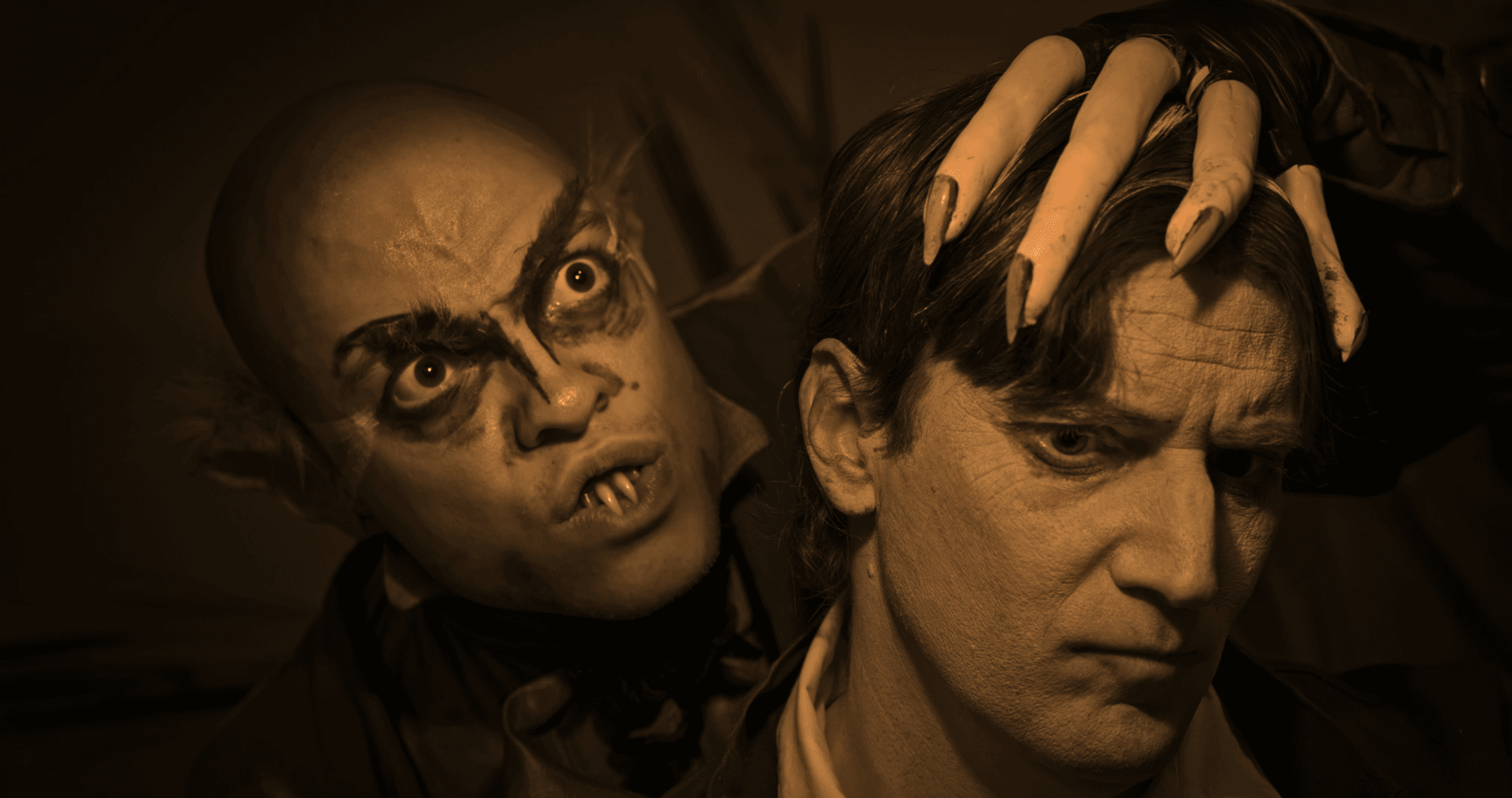 Plot
The theft of the skull prompts the vampire (Vampyr) – created by Murnau himself – to make a head out of clay in an artist's studio in Vienna, to be brought later to the caretaker of the cemetery at Stahnsdorf near Berlin. However, V. does not succeed in making a realistic model of the head. A succession of Viennese sculptors are lured to the studio with the offer of a '1000 Euro bounty' for the restoration work. In this way the clay model goes through a number of phases, each time becoming representative of a different artistic style. But in the end the portrait head no longer resembles Murnau, but rather, his new director, Thomas Hörl. The head is carried to Stahnsdorf on a cargo bike, travelling along village roads, country lanes, avenues, and past a nuclear power plant. The head is handed over to the cemetery caretaker at the entrance to Murnau's tomb, and in the final scene Vampyr is revealed once again, this time at the grave of Max Schreck.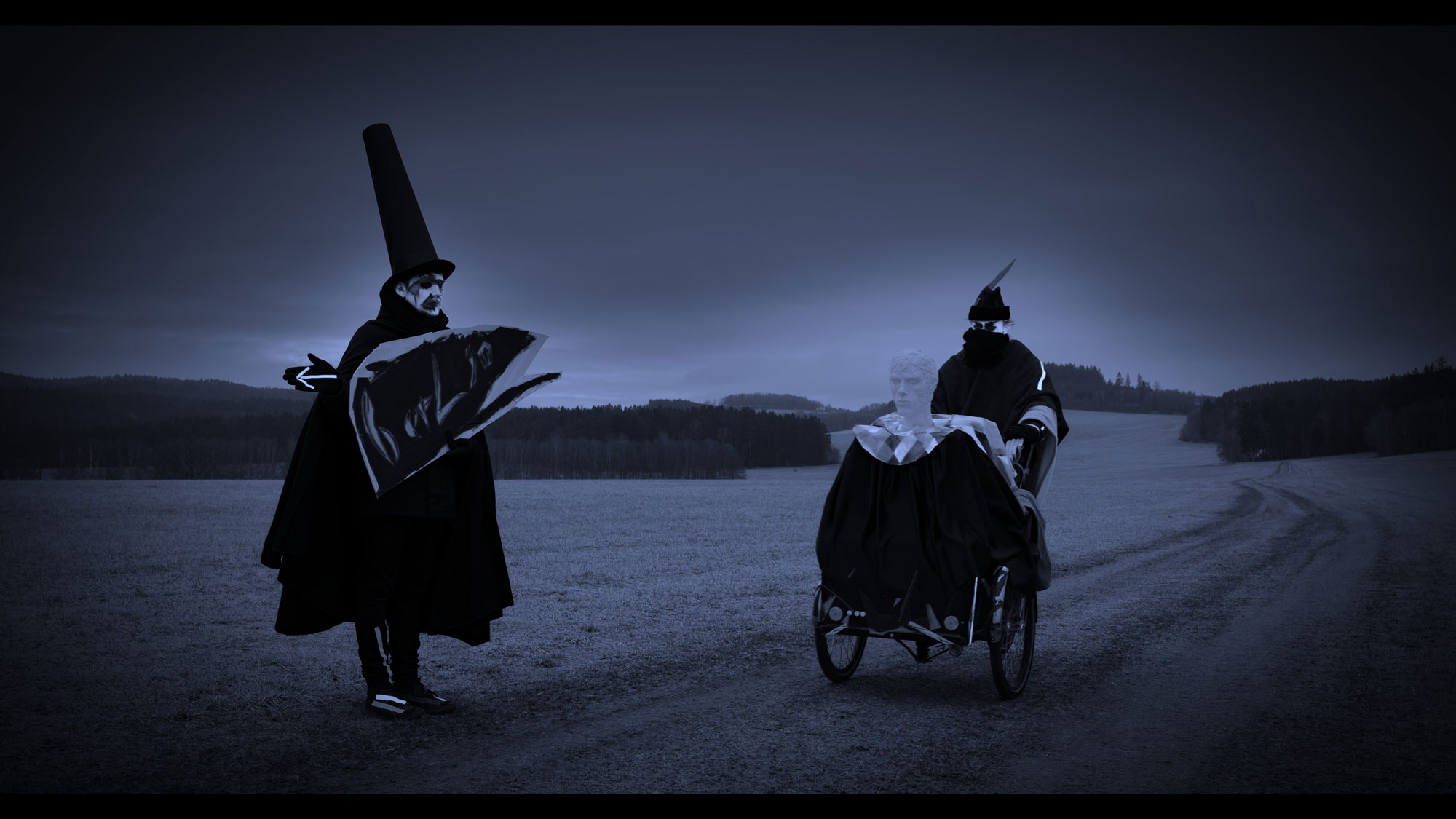 Aesthetics
The film's expressionist style lends extravagance to the plot and makes allusions to works of the silent film era. The film's colours, for example, allude to the tinted films of that time. With the sound, a number of different musical techniques are employed, but they create a seamless mix. Sampling, electroacoustic sounds, orchestral motifs and foley techniques are all used. The musical accompaniment to the travel scenes is provided by Icelandic dark wave band Kælan Mikla, who contribute their song Kalt. The film combines a documentary aesthetic with the settings and gestures typical of silent film. The rhapsodic excitement of the studio scenes is set off against the journey to Stahnsdorf. The scenes in Vienna's Praterstudios, employ a Caligari-esque style and are set in an assemblage made from materials Thomas Hörl had to hand in his own studio: there are sloping walls, shelves and basins loaded with objects and with clay, and in the centre, an artist's trestle.